Vidartis is an innovative project that fuses art and agriculture, from the use of grape juice concentrate as a pigment. In this way, it is used in different techniques of graphic expression. Ana Soler Sanchiz, an agricultural engineer from Albacete and a member of the Albacete Association of Agricultural Engineers, is the director of this project.
An idea that was born within the innovation department of the wine sector company Julián Soler, S.A. A business dedicated to the manufacture and export of grape juice concentrate located in Quintanar del Rey.
Ana Soler states that last Christmas she came up with the idea of making "Christmas" with the must. "I realized that the result was very beautiful with very vivid colors. I liked the idea and continued to develop it until I had a small collection of paintings made entirely with the colorant from our grapes," says Ana Soler, director of the Vidartis project.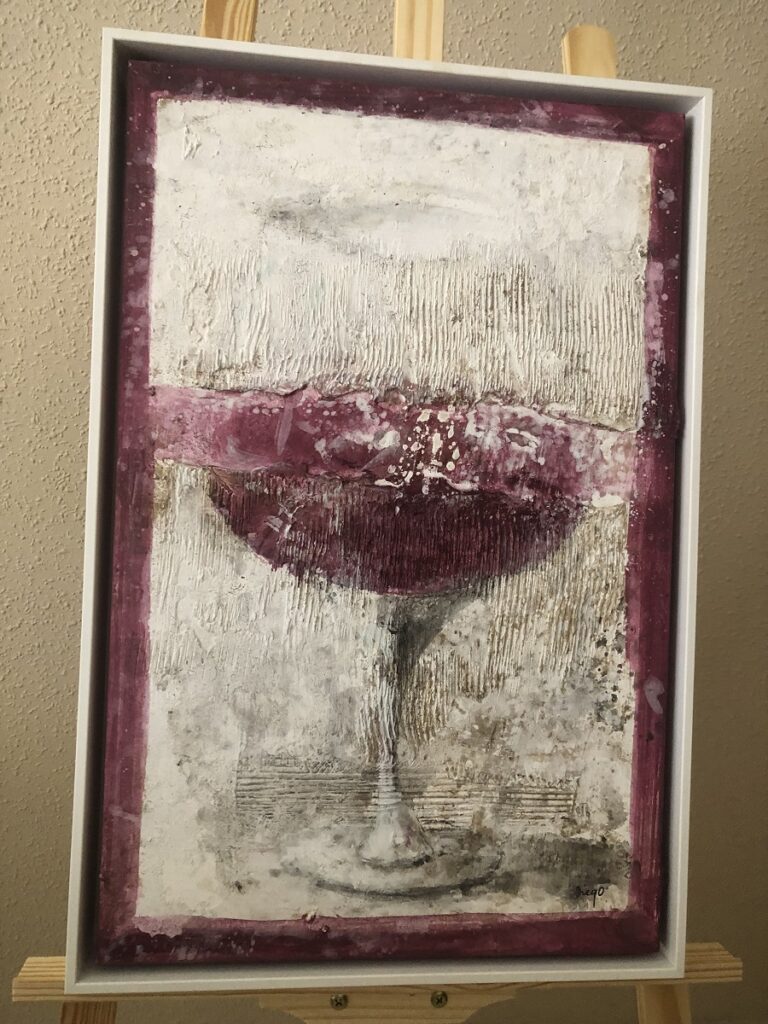 This first collection was created by different artists from La Mancha or with roots in La Mancha. "It was a few months ago when they began to create works using our white or red grape juice concentrate, elements such as vine shoots, leaves or the soil of the vineyards. Reflecting our identity," adds Ana. This collection is on display at the company.
About the Vidartis project led by Ana Soler
The Vidartis project has now begun with the Faculty of Fine Arts of the Cuenca Campus (ULCM) and the Globalcaja Foundation.
The objective is to obtain a stable pigment with the grape so that it does not oxidize and can be used more easily in the works. A selection of 14 students from the last course have received a "kit" with different materials from the vineyard such as: soil, vine shoots and layers of red, white and Garnacha Tintorera grapes donated by the company Julian Soler.
At the end of the course, the 'Julian Soler Award' will be given to the best of the works developed by the students and an exhibition will be inaugurated. Some samples will be exhibited in May next year.
It will bring together all the students' works plus those of other artists. In addition, it will be possible to purchase the works and use the proceeds to keep the project alive.
This is a challenge for the students, as well as for the professional artists, because grapes contain sugar, glucose and fructose, which can make it difficult to use the pigment. "It is up to each artist to use one technique or another. There are some who have used the pigment as a watercolor, others have diluted it and let it dry or added textures with the vine shoot and soil. In this way, authentic works of art are achieved," says Soler.

"I am thrilled to see that the company and the University have joined forces to initiate this artistic and educational research project, using grape pigments. Our grape, the Castilian-La Mancha grape.

A grape that is grown by our neighbors. And which we then transform into grape juice concentrate," says Soler.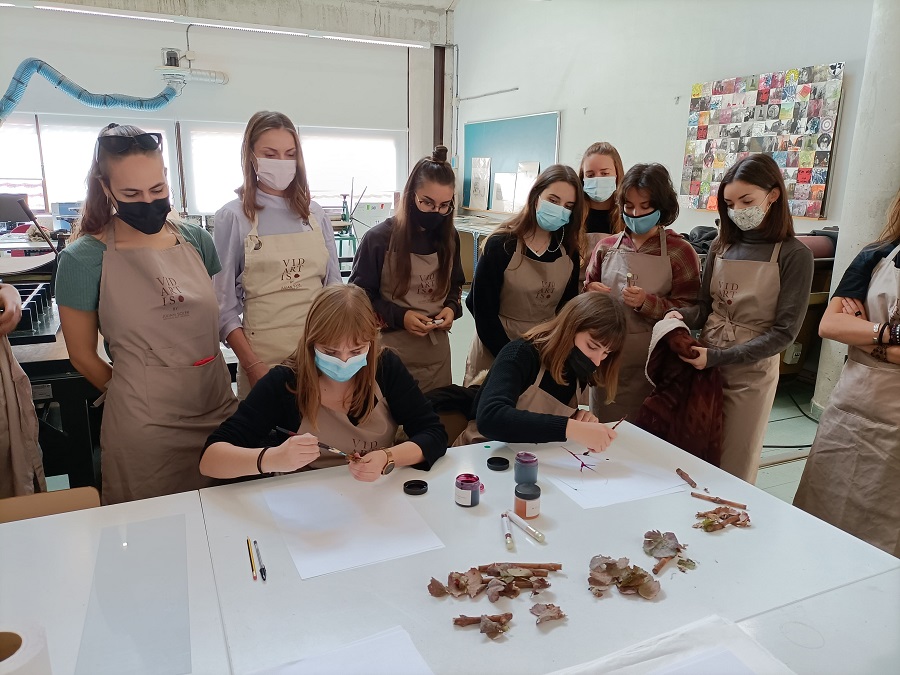 Creations made with grape juice concentrate can evolve with the passage of time, since it is a natural pigment. When no fixative is applied to the work, "it seems to have life because the tone changes. One of the axes of the Vidartis project is to reflect that art is alive and this is not achieved with conventional or traditional paints," explains Ana Soler.

With this project, Ana Soler has discovered a facet that was unknown until now. "My technical side as an engineer makes me value this project much more because I know the grape and its characteristics. Seeing it turned into art is something that excites me," she adds.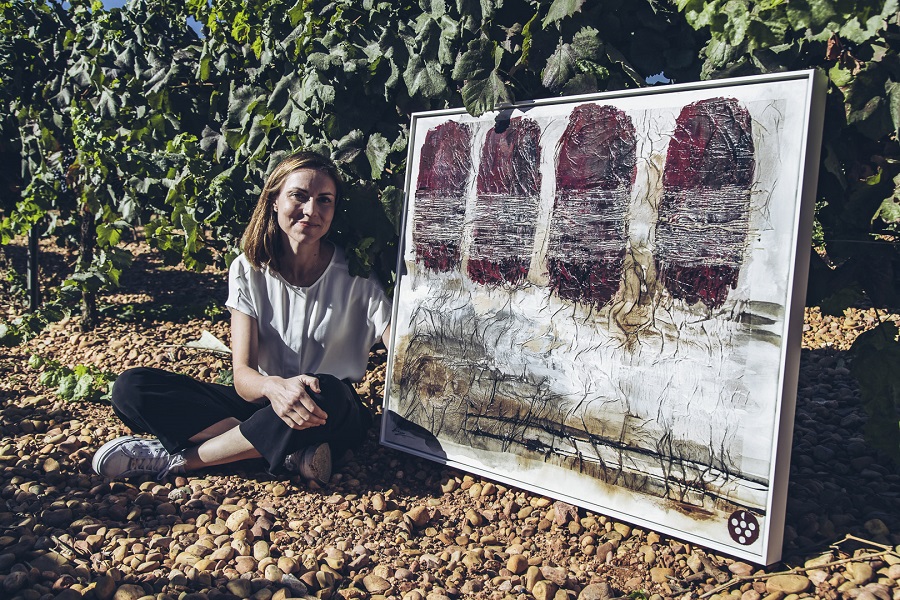 Art and agriculture merge to create works of art
Two concepts that seem antagonistic to each other, such as agriculture and art. A social responsibility project with the community of Castilla-La Mancha. They are having a great impact, "I think it is really because of the affection we have for our land and that is why many people are connecting with this project. This is the best recognition," says Soler.

"We put our beloved grape in the hands of researchers and creators, to turn it into something unique, innovative and ambassador of our land. A type of art that connects the viewer with our roots, with those of the Castilian-La Mancha culture", she concludes excitedly. It has been well received since the project was presented by artists, companies and all kinds of people.
Follow our project on Instagram
News source: Albacete Capital digital newspaper.